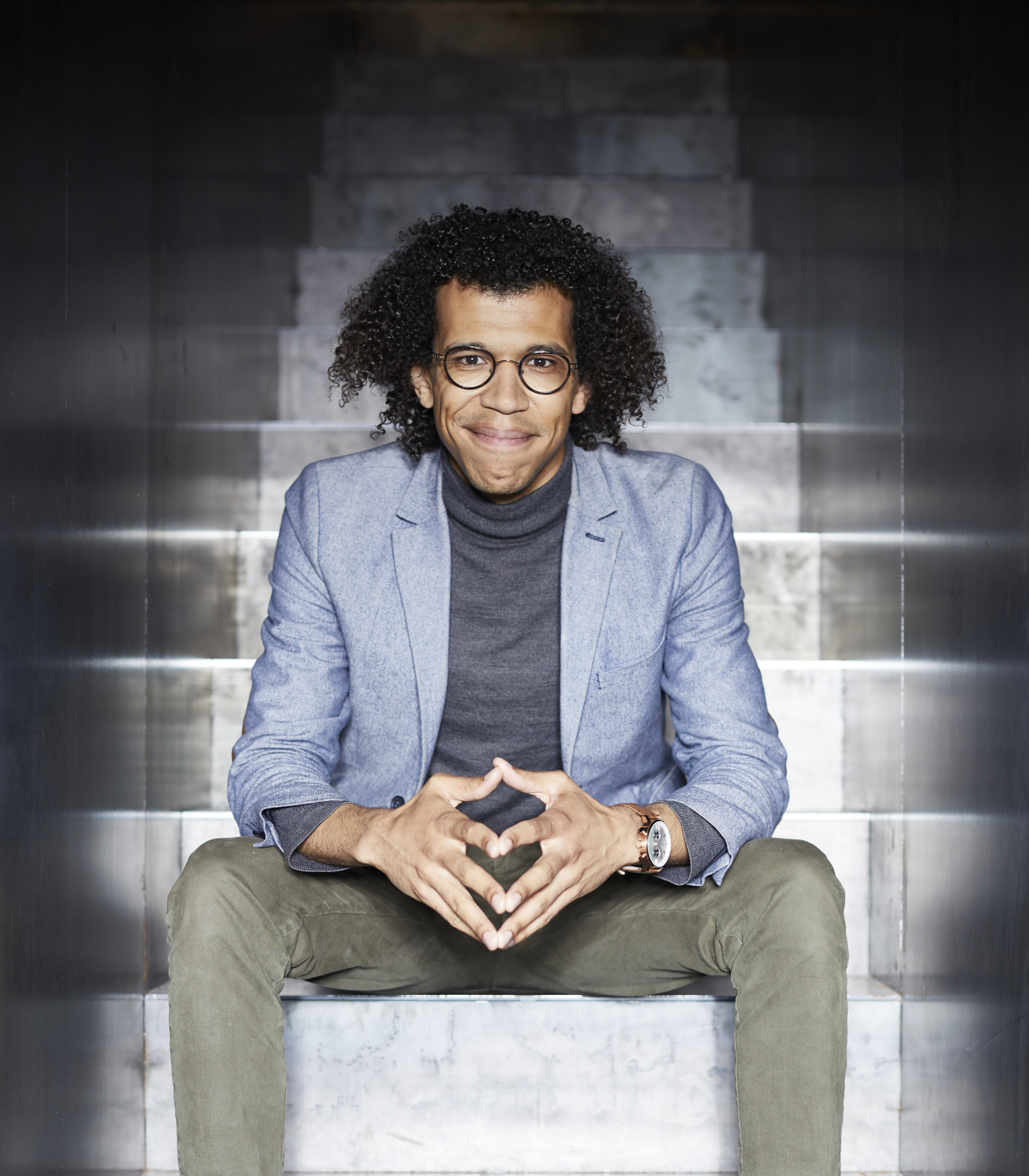 Jonathon Heyward is forging a career as one of the most exciting conductors on the international scene. Currently in his first year as a Chief Conductor of the Nordwestdeutsche Philharmonie, in summer 2021, Jonathon took part in an intense, two- week residency with the National Youth Orchestra of Great Britain which led to a highly acclaimed BBC Proms debut. According to the Guardian Jonathon was "not too exhausted, though, to lead – from memory – a fast and fearless performance of Beethoven's Eroica Symphony, in which loud chords exploded, repeating like fireworks in the hall's dome, and the quietest passages barely registered. It was exuberant, exhilarating stuff."   In Colin's Column Ateş Orga noted: "This Prom was about Jonathon Heyward, NYOGB and Beethoven. …Heyward's a man of twenty-nine coolly heading for the stratosphere."
Jonathon's recent and forthcoming symphonic guest conducting highlights in the United Kingdom include debuts and re-invitations with the London Symphony, BBC National Orchestra of Wales, BBC Symphony, BBC Scottish Symphony and Scottish Chamber Orchestra. In continental Europe, amongst Jonathon's recent and future debuts are collaborations with the Castilla y León in Spain; Basel Symphony, Musikkolegium Winterthur and Orchestre de Chambre de Lausanne in Switzerland; Brussels Philharmonic, SymfonieOrkest Vlaanderen and Antwerp Symphony in Belgium; Philharmonie Zuidnederland in the Netherlands; Orchestre National Bordeaux Aquitaine in France; Lahti Symphony in Finland; Kristiansand Symphony in Norway and St. Petersburg Symphony in Russia. In his native United States in the current and upcoming concert seasons, Jonathon looks forward to making debuts with the Baltimore, Atlanta, Detroit, Houston, San Diego, St. Louis and Oregon Symphony Orchestras and with the LA Philharmonic at the Hollywood Bowl. Following successful collaborations of past seasons, in 2022 Jonathon returns to Seattle Symphony and Grant Park Music Festival. In summer 2021, Jonathon made his Wolf Trap debut conducting the National Symphony Orchestra in Washington DC.
Equally at home on the opera stage, Jonathon recently made his Royal Opera House debut with Hannah Kendall's Knife of Dawn, having also conducted a Kurt Weill's Lost in the Stars with the Los Angeles Chamber Orchestra as well as the world premiere of Giorgio Battistelli's new opera, Wake, in a production by Graham Vick for the Birmingham Opera Company.
Originally trained as a cellist and chamber musician, Jonathon went on to take up the position of Assistant Conductor for both their opera department and the Boston Opera Collaborative, where he worked on such productions as La Bohème, Die Zauberflöte, and The Rape of Lucretia. In 2013, Jonathon became the youngest ever semi-finalist at the Blue Danube International Opera Conducting Competition at the age of 21, and, soon after, was appointed Associate Director of the Hampstead Garden Opera Company in London. Winner of the 2015 Besançon International Conducting Competition, in 2016, he completed his postgraduate studies in conducting with Sian Edwards at the Royal Academy of Music. In the 2017-2018 season Jonathon was selected as a Los Angeles Philharmonic Dudamel Conducting Fellow, later stepping in to make his subscription debut with Hilary Hahn as part of the orchestra's Bernstein @ 100 Celebration at Walt Disney Concert Hall.
Jonathon recently completed three years as Assistant Conductor of the Hallé Orchestra under mentorship of Sir Mark Elder. Amongst highlights in Manchester, Jonathon counts his first subscription concert with Benjamin Grosvenor in 2018 and a 200th birthday concert for the orchestra's founder Sir Charles Hallé. In recognition of his extensive community outreach work and commitment to music education as Music Director of the Hallé Youth Orchestra Jonathon received a finalist nomination for Young Creative of the Year at the Manchester Culture Awards 2018. The culmination of Jonathon's tenure in Manchester was marked with the debut at the Manchester International Festival conducting a "roaringly bold account" (Bachtrack) of Shostakovich's Leningrad Symphony.