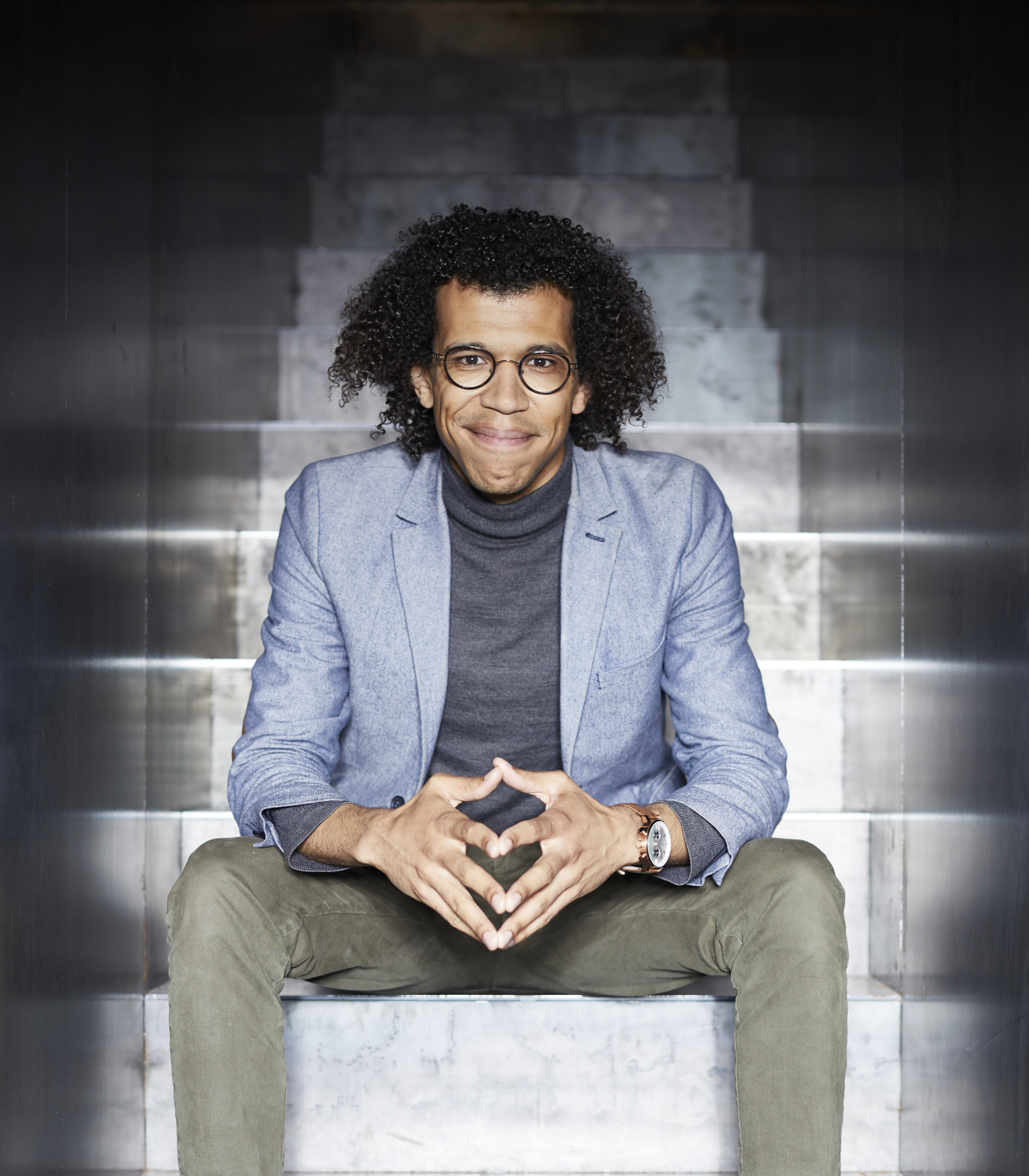 Jonathon Heyward is forging a career as one of the most exciting conductors on the international scene. He currently serves as Music Director of the Baltimore Symphony Orchestra, having made his debut with BSO in March 2022 in three performances that included the first-ever performance of Shostakovich's Symphony No. 15.  From summer 2024, Jonathon will become Renée and Robert Belfer Music Director of Lincoln Center's Summer Orchestra. This appointment follows a highly acclaimed Lincoln Center debut with the Mostly Mozart Festival Orchestra in summer 2022, as part of their Summer for the City festival.
Currently in his third year as Chief Conductor of the Nordwestdeutsche Philharmonie, in summer 2021, Jonathon took part in an intense, two-week residency with the National Youth Orchestra of Great Britain which led to a highly acclaimed BBC Proms debut. According to The Guardian, Jonathon delivered "a fast and fearless performance of Beethoven's Eroica Symphony, in which loud chords exploded, repeating like fireworks in the hall's dome, and the quietest passages barely registered. It was exuberant, exhilarating stuff."
Jonathon's recent and future guest conducting highlights in the United Kingdom include debuts and re-invitations with the London Symphony Orchestra, BBC National Orchestra of Wales, BBC Symphony, Royal Scottish National Orchestra, The Hallé in Manchester, National Symphony Orchestra in Dublin, and Scottish Chamber Orchestra. In continental Europe, amongst Jonathon's recent and forthcoming debuts are collaborations with the Castilla y León Symphony, Galicia Symphony, Danish National Symphony, Basel Symphony, Orchestre de Chambre de Lausanne, Brussels Philharmonic, Orchestre National Bordeaux Aquitaine, Tonhalle Düsseldorf, Hamburg Symphony and MDR-Leipzig Symphony. Across the 23/24 season, Jonathon makes his Australian debut with the Melbourne Symphony and his New Zealand debut with the Auckland Philharmonia.
In 2021, Jonathon made his Wolf Trap debut conducting the National Symphony Orchestra in Washington DC, and in 2023 he made his debut with the Chicago Symphony at the Ravinia Festival. Further significant highlights in the United States include collaborations with the New York Philharmonic; the Atlanta, Detroit, Houston, Seattle, and St Louis symphonies; and the Minnesota Orchestra.
Equally at home on the opera stage, Jonathon recently made his Royal Opera House debut with Hannah Kendall's Knife of Dawn, having also conducted a Kurt Weill's Lost in the Stars with the Los Angeles Chamber Orchestra, as well as the world premiere of Giorgio Battistelli's new opera, Wake, in a production by Graham Vick for the Birmingham Opera Company.
Born in Charleston, South Carolina, Jonathon began his musical training as a cellist at the age of ten and started conducting while still at school. He studied conducting at the Boston Conservatory of Music, where he became assistant conductor of the prestigious institution's opera department and of the Boston Opera Collaborative, and he received postgraduate lessons from Sian Edwards at London's Royal Academy of Music. Before leaving the Academy, he was appointed assistant conductor of the Hallé Orchestra, where he was mentored by Sir Mark Elder, and became Music Director of the Hallé Youth Orchestra. In 2023, he was named a Fellow of the Royal Academy of Music; an honour reserved for Academy alumni.
Jonathon's commitment to education and community outreach work deepened during his three years with the Hallé and has flourished since he arrived in post as Chief Conductor of the Nordwestdeutsche Philharmonie in January 2021. He is equally committed to including new music within his imaginative concert programs.